The auto sector knows the JD Power survey matters. It's one of the few times when car journalists and industry specialists step aside to let the opinions of those that matter most be heard – the drivers'.
Each year, the organization runs a series of surveys to source customer insights into OEM offerings. This includes the annual US Multimedia Quality and Satisfaction Study that surveys 100K new owners (or leesees) on infotainment quality, design and features in their new car after 90 days of ownership.
And it's here where our iGO solution shines. Already installed in nearly 4.2M vehicles across brands including Dodge, Jeep and RAM, it has proven to be an enduring hit with consumers over the past two years.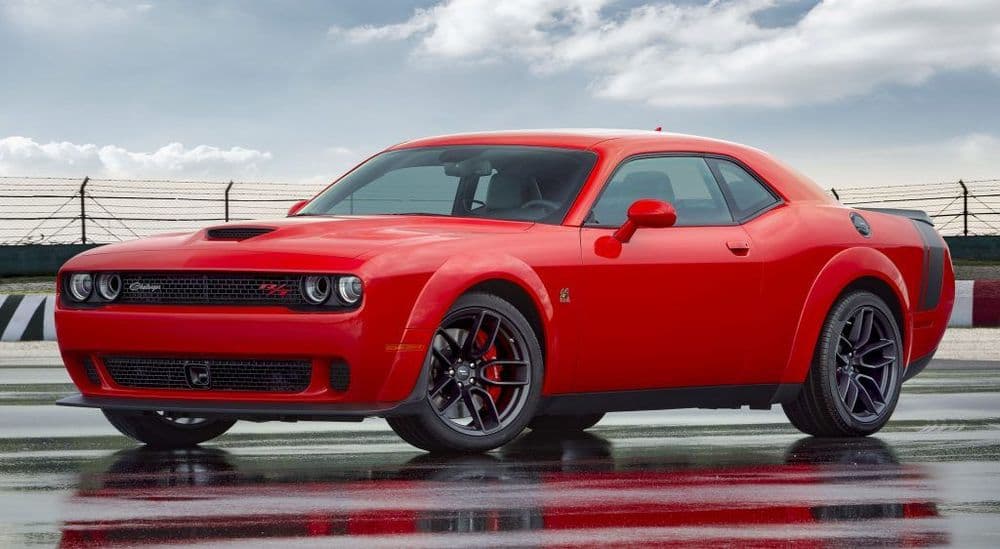 In JD Power's 2020 Study, NNG iGO-powered vehicles dominated two out of three of the top slots for best infotainment offering; the Dodge Challenger won the Midsize/Large segment, while the Dodge Charger was awarded bronze.
Fast forward to 2021 and NNG continued its presence in the top three with the Charger and Challenger landing silver and bronze awards respectively for their infotainment systems in the same segment.
This success in 2021 culminated with NNG being awarded top position for best navigation supplier in the Midsize/Large segment because of iGO's navigation solution in the Dodge Challenger, which is also featured in the Charger. This award was based on surveying 110,827 drivers between February and July 2021, leading to a 952/1000 overall score for NNG.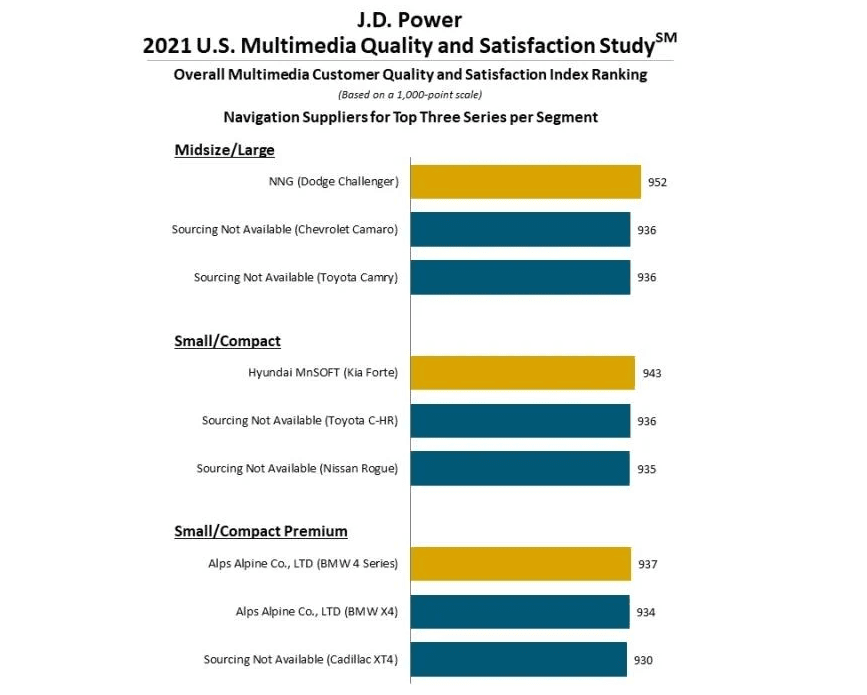 via J.D. Power
Our solution has continued to make an impact in 2022 with JD Power awarding the Charger's iGO 'Advantage' status over the Ford Mustang's infotainment offering. JD Power stated that, "the Dodge's infotainment interface usually gets high marks for user-friendliness".
The reasons for iGO's continuing success with drivers are many. It offers real 3D maps with landmarks and city models combined with a rich search experience plus advanced voice recognition for destination entry, route guidance, and map controls. Trips can also be planned and recalled effortlessly with eco routing available.
Other great services for making journeys friction-free and safer include lane guidance to help navigate complex road networks as well as real-time traffic updates, weather forecasting, fuel pricing and parking availability/fee info provided by SiriusXM. iGO also offers great user experience features including HMI theming to personalize the user interface as well as a companion app that fully integrates with the in-vehicle infotainment system.
For vehicles with larger screens, information such as search results, music or points of interest can be displayed underneath the displayed route simultaneously. This gives drivers complete oversight of their journeys and selected options, all with a single, safe glance.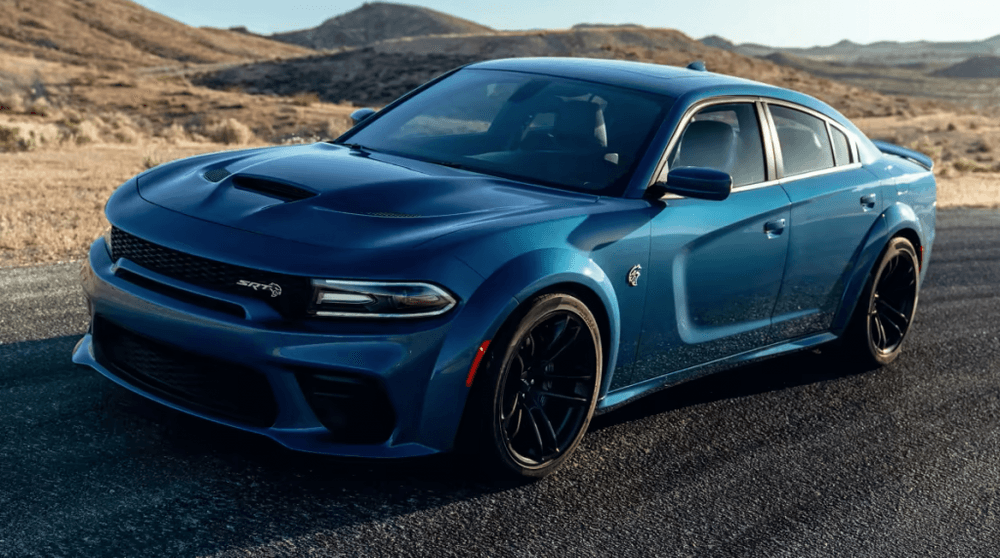 iGO's award-winning functionality reflects our commitment to providing class-leading functionality across all our current solutions from iGO.AHEAD to iGO.AR. Looking forwards and we have created a solution for the next generation in transport – electric vehicles. NNG's iGO Live is our new cloud-based hybrid navigation platform that offers a complete end-to-end service targeted specifically at EV drivers.
It provides every element a driver needs to enjoy anxiety-free journeys; from hyper accurate range predictions and intelligent EV routing (with charging stopovers) to charger booking/payments and seamless online-offline modes. Most importantly, NNG remains committed to developing and delivering innovative infotainment solutions to OEMs that delight their customers – and JD Power.