We all know what an optimized IVI solution should offer customers; a cohesive set of features for creating optimized journeys as well as planning fuel/charging stops, highlighting traffic conditions, and much more besides. However, as OEMs already understand, adopting a one-size-fits-all approach for IVI deployment is impractical globally because of the cultural expectations and regulatory policies of individual markets.
You may have already heard of the missteps made by some of the biggest industry players from culturally-insensitive vehicle names to disastrous marketing campaigns. Yes, at first glance, some of these mistakes may seem amusing. However, for the OEMs affected, such errors risk causing reputational damage to their brand in a market they were hoping to increase engagement with.
It's why OEMs often turn to third party specialists that understand and respect the cultures and laws of the territory the automaker wishes to enter or deepen its commercial relationship with. And nowhere is this more important than with the design and output of IVIs.
After all, an IVI acts as a gateway into your services, becoming a key part of a customer's experience with your brand. It is a hub that must also meet the specific market's expectations, not only by delivering the feature sets expected – but also by respecting the culture and needs of the targeted customer base. Get it right and you build goodwill and enduring customer loyalty. However, get it wrong and you risk putting your hard-won reputation – and investment – on the line.
NNG provides the vital insights, exceptional engineering, and adaptive infrastructure you need to ensure your IVI offering not only features the latest innovations – but also demonstrates you have a fundamental understanding of the market being targeted. Here's how we achieve it:
1. NNG is aware
We believe it is essential to understand the cultural, economic and political differences of the markets you are entering – and tailor your offering accordingly. To ensure we have the local market knowledge needed to engage with unique cultures, we have offices across the world including in China and Japan.
How we operate in the latter country demonstrates our ongoing commitment to continually developing and innovating our sat nav offerings for different regions. First, we opened a Tokyo-based office in 2014, relocating our software experts to the capital before expanding across Japan.
Second, to deepen cooperation with local partners, team members from NNG's European HQ also took part in exchange programs. This has allowed us to continually improve our understanding of the country's culture and regulations. It has also helped us develop rich, meaningful relationships with our Japanese partners and suppliers as well as source invaluable insights and support for both our local and global operations.
Most importantly, this strategy has delivered success for our OEM partners. For instance, we teamed up with Jaguar on its all-new 2016 vehicle for the Japanese market, developing an IVI solution that would cater to the many unique needs of the country's drivers. Because of this creative approach and our strong cultural ties, we became the first Western navigation company to develop and launch a mass-production factory-installed solution into the market.
2. NNG is innovative
Because we interact with so many different cultures, NNG is constantly innovating its services to meet emerging customer expectations wherever they are in the world. For instance, for markets with exceptional connectivity, we transitioned from offering only in-car onboard routing to delivering lightning-fast cloud-based routing.
This gives drivers instant access to the latest road and POI information – plus exclusive live features for EV owners for sourcing, say, vital charging point info. Crucially, we also understand and respect that some markets still have limited or no access to a fast mobile broadband network. It's why we continue to offer embedded in-car solutions too so, if there is no signal, the driver can still rely on their IVI to get them where they need to go.
3. NNG is a leader
Teaming up with a partner with genuine experience and expertise is vital within such a fast-moving sector. Founded in 2004, NNG is global white-label company that has partnerships with 62 content providers. We have mapped over 190 countries and currently deliver to over 30 brands from Renault and Jeep to Ferrari and Lamborghini.
NNG also serves over four million registered users via our OEM-branded navieextras.com site in 18-plus languages, and we have sold almost 45.3M iGO Navigation solutions since 2010. Crucially, to ensure our OEM partners always benefit from expert local knowledge – no matter the market – we now have nine offices across six continents.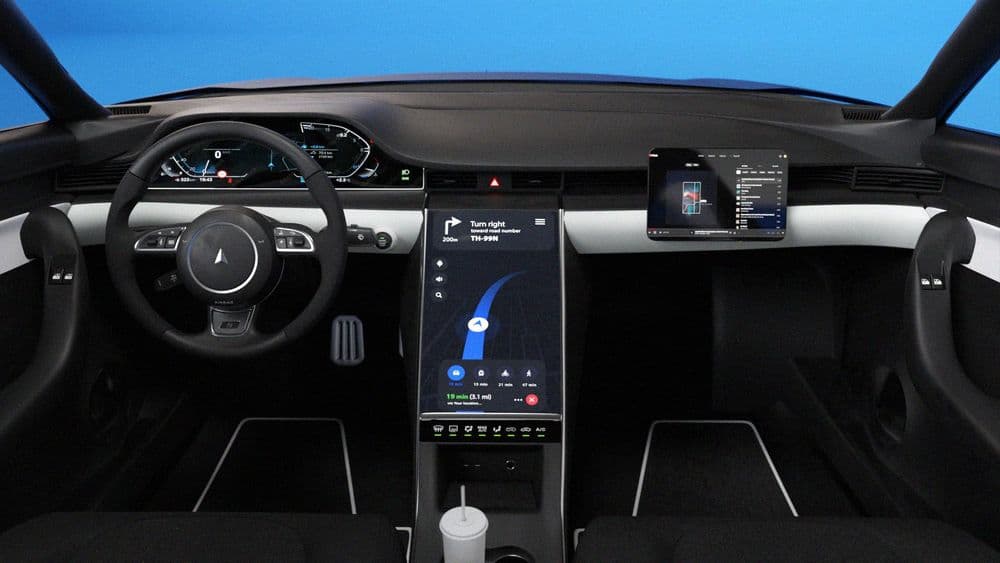 Combined, these three strengths demonstrate we have a proven track record for introducing tailored IVI innovation into any market. Crucially, as we approach our twentieth anniversary, NNG has the rich heritage and experience to ensure your brand not only remains protected at all times – but has the best possible chance of winning over the hearts and minds of consumers, wherever in the world they live and drive.