Big tech seems unstoppable, creating solutions designed to disrupt multiple sectors. However, as their reach increases, their offerings can often introduce potential issues for brands and consumers from questions over control through to limited customization options. This is especially true within the navigation sector where mobile apps continue to grow in popularity.
While sat nav offerings from the major tech players are downloaded in their millions each year, they can be impractical for both drivers and OEMs compared to embedded solutions. Here are six examples of key features and services offered by NNG that cannot be rivaled by Silicon Valley:
While mobile navigation apps provide offline capabilities when a mobile signal is not available, they do not offer full onboard functionality. Alternatively, drivers using an NNG solution can enjoy connected navigation services via iGO.Connected and iGO.Live, which are both accessible through the IVI or the iGO World app. However, drivers still benefit from full functionality when no signal is present as all map and POI data sets are stored locally.
Some big tech navigation apps consume significant mobile data when in use. This can be as high as 1.83 Mb per 20 minutes, which is not ideal for drivers on fixed monthly data plans. However, NNG's solutions consume significantly less data, meaning usage is reduced and monthly data plans are protected.
The old adage that nothing in life is free is just as true for supposed 'free' app-based navigation solutions. For instance, some third-party app providers collate your travel information with other personal information they already hold about you, which can lead to privacy concerns.
One popular app also displays an ad when the vehicle is stopped, offering details on nearby restaurants, retail offers, and more. These are large, distracting and over time, irritating. With NNG's solutions, there are no ads, no promotions – just uninterrupted directions that allow the driver to stay focused on their journey, instead of being beset by unwelcome marketing missives streamed direct into their personal space.
As EVs grow in popularity across the globe, route planning is becoming crucial. However, while major mobile apps can offer details on charging stopovers, they are do not yet offer full planning features. NNG's premium iGO service is able to calculate and optimize travel plans by considering the specifications of the vehicle's battery, the journey's elevation data, and the surrounding charging station infrastructure.
In addition, we offer rapid routing intelligence based on pre-processed charging station data and unlike mobile apps, deep powertrain integration. The latter is vital for offering critical functionality such as providing highly accurate predicted ranges. Such services ensure drivers never suffer from anxiety about potentially running out of charge mid-journey. Instead, they can plan and execute any trip with complete confidence.
Services provided by tech players are banned in certain key markets including China and Korea due to state censorship or for security reasons. This renders the services impractical for OEMs wishing to access such lucrative niche markets. Because of the flexibility of our solutions, NNG allows clients to create region-specific navigation solutions, helping them to maximise the potential of every target market.
Technological innovation and design are important considerations for consumers when considering purchasing a vehicle, especially within the premium vehicle market. This is reflected by GlobalData forecasting, which predicts global infotainment revenues will reach $49.6 billion by 2030 – that's up from $29.7 billion in 2021.
Key to attracting consumers is the ability for OEMs to create innovative infotainment designs that deliver rich user experiences and stand out from competitor offerings. However, while a third-party solution from a tech giant may offer the opportunity to create an entire infotainment stack at speed, it also:
-Removes the OEM's ability to create unique onboard features.
-Reduces the OEM's control and management of its own customer data.
-Limits the creation of bespoke infotainment experiences including customized UIs.
NNG's solutions buck this trend, instead enabling automakers to choose between 100% turnkey, custom-built solutions or a comprehensive Software Development Kit. Our proprietary HMI tech stack also provides runtime customization options for branding and multi-screen solutions on request. NNG iGO is also compatible with major automotive operating systems, plus offers access to a broader range of independent third-party services.
Combined, NNG enables OEMs to stay in total control of their infotainment solutions, instead of ceding it to a third party that could leave the automaker potentially exposed to external forces they have no control over.
"At the end of the day, the user experience is a critical part of your brand. I don't want to give this part away to another brand … [and] I always want to be in complete control of customer data." (Stephan Durach, BMW Connected Company unit)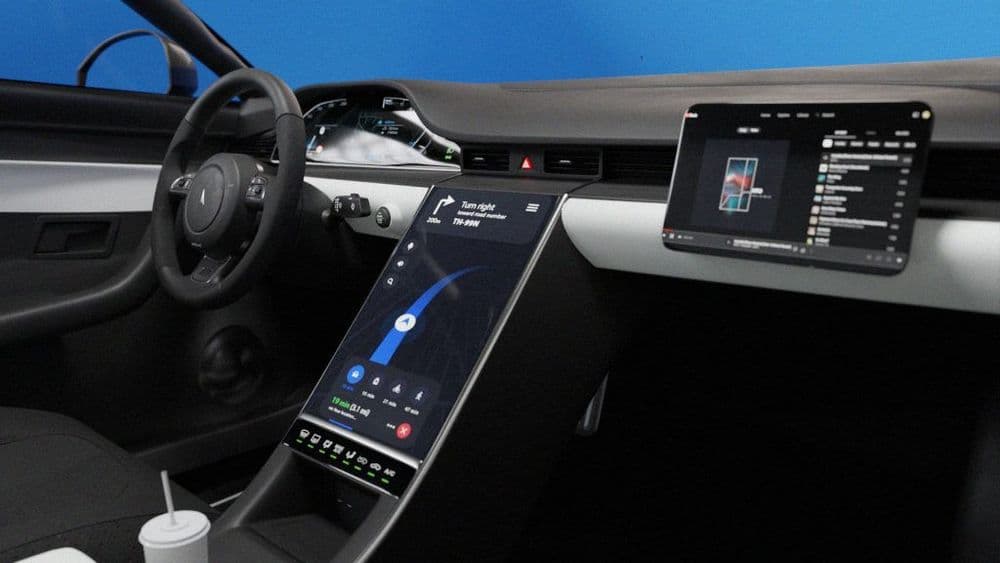 Partner wisely
Ultimately, savvy automakers remain wary about relying on big tech players to provide solutions for critical applications within their vehicles. After all, Silicon Valley has been known to lose interest in sectors it decides are not worthy of continued investment – and simply walk away. Also, even the biggest tech players can fold, such is the transient nature of the industry.
However, with over 17 years of experience in navigation software development, NNG has a track record that demonstrates its ongoing dedication and commitment to the technology – and our clients. The figures speak for themselves too; our tech is already used in over 30 car brands, and we have over 100 million navigation licenses on the road. In other words, NNG is in this for the long haul.